London Cinema Tickets
🎫 1 Every Film Every Day Vue E-code - valid for any 2D movie, on any day, at any time at participating Vue cinemas in London. Get your Vue cinema tickets at a discounted Fever price!
Instructions
❓ How to use: redeem your Vue E-code online or at the Box Office in your chosen Vue movie theatre in London, for the film, date and seat of your choice
🎬 Where to use: the E-code is valid for any 2D general admission film at any showing time, at the following venues in London:
🔴 Red Vue E-code: Piccadilly Cinema, Shepherds Bush Cinema, West End Cinema, Westfield Cinema and Bromley Cinema
🟢 Green Vue E-code: Croydon Grants Cinema, Eltham Cinema, Finchley Road Cinema, Fulham Broadway Cinema, Islington Cinema and Westfield Stratford Cinema
🟣 Purple Vue E-code: Dagenham Cinema, Romford Cinema, Farnborough Cinema and Thurrock Cinema
🔵 Blue Vue E-code: North Finchley Cinema and Reading Cinema
🟠 Orange Vue E-code: Basingstoke Festival Place Cinema, Croydon Purley Way Cinema, Harrow Cinema and Watford Cinema
Extra Info
🎁 Fever benefit: discount promotional Fever price on your Vue tickets in London
👤 Film classification: remember to check film listings
❓ You can view the T&Cs for Vue E-codes here
🕒 Validity:
- Green Vue E-code: 11/04/2024
- Purple Vue E-code: 11/05/2024
- Red Vue E-code: 21/02/2024
- Blue Vue E-code: 26/03/2024
- Orange Vue E-code: 11/04/2024
Description
Fever has an incredible deal for you! Check out the listings and film times at your local Vue cinema in London and grab your Fever E-code today. Treat yourself to any movie, on any day, at any time! We're giving you that red carpet treatment for a fantastically cheap price. Whether it's a rainy afternoon or a special date, get down to Piccadilly, the West End, or your closest, participating Vue cinema, and chill out in front of the big screen while enjoying the latest flicks. It's a must for film buffs. Grab your Vue tickets while you can!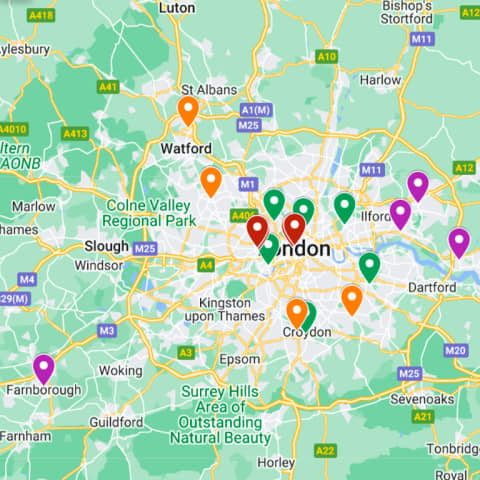 Select session
1 Every Film Every Day Vue E-code - Red for £6.99
1 Every Film Every Day Vue E-code - Orange for £6.49
1 Every Film Every Day Vue E-code - Green for £4.99
1 Every Film Every Day Vue E-code - Blue for £4.50
1 Every Film Every Day Vue E-code - Purple for £3.99