⭐ Candlelight, c'est une expérience musicale magique dans de magnifiques lieux éclairés à la bougie à Montréal. Achète tes billets dès maintenant et redécouvre les meilleures compositions d'animes de Joe Hisaishi interprétées par un quatuor à cordes à la Cathédrale Christ Church !

Infos
📍 Lieu : Cathédrale Christ Church (Montréal)
📅 Dates et heures : plusieurs dates disponibles à 18:30 et 20:30 (choisis ton option lors de l'achat)
⏳ Durée du concert : 60 minutes environ. Les portes ouvrent 45 minutes avant le début du concert. Les retards ne seront pas permis
👤 Âge requis : 8 ans et plus. Les personnes de moins de 16 ans doivent être accompagnées par un adulte
♿ Accessibilité : l'événement est accessible en chaise roulante
❓ Consulte la FAQ de cet événement ici
🪑 Les places sont assignées par ordre d'arrivée, selon la catégorie réservée
🕯️ Pour privatiser ton concert (min. 40 personnes), clique ici
🎻 Découvre tous les concerts Candlelight à Montréal

Programme
Nausicaa of the Valley of the Wind: Thème Pour l'Ouverture
Laputa: Castle in the Sky: Kimi wo Nosete - Carrying You
My Neighbour Totoro: Kaze no Toori Michi - Path of the Wind
My Neighbour Totoro: Tonari no Totoro - Thème Principal
Kiki's Delivery Service: Umi no Mieru Machi - A Town with an Ocean View
Kiki's Delivery Service: Tabidachi - Journey
Princess Mononoke: Thème Principal
Spirited Away: Inochi no Namae - Name of Life
Spirited Away: Chihiro's Waltz
Ponyo: Gake no Ue no Ponyo - Ponyo on the Cliff
The Wind Rises - A Journey (A Dream of Flight)
Kikujiro: Summer
The Tale of Princess Kaguya - When I Remember This Life
Howl's Moving Castle: Merry Go Round of Life

Artistes
Quatuor à cordes - Quatuor Listeso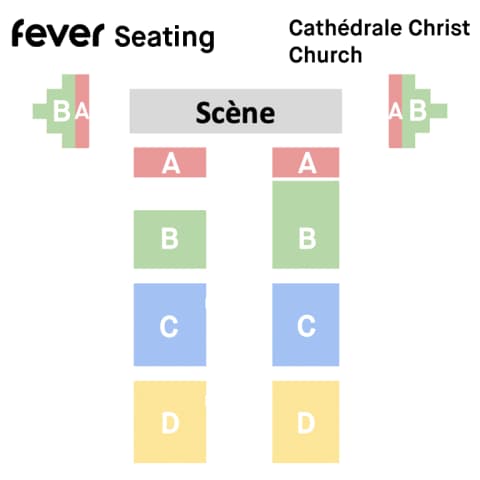 Avis des utilisateurs
Absolutely wonderful ! The location, the music, the lights... everything made the experience lovely

Really great!! the musicians seemed really into it and the music was excellent! I really recommend it!

Un moment magique ! Même en zone C on profite pleinement 🫶🏼

The concert was magical! The candlelight effect made the whole experience so much more breathtaking, and the musicians played everything to perfection :)

C'était magique! Bravo pour l'adaptation! Le lieu aussi était juste parfait.

I love studio ghibli and this was a great concert!! Would definitely come again to see it!!

Vraiment joli l'intérieur! On peut bien profiter du concert en étant dans la zone D :) Les musiciens/ennes était talentueux j'ai adoré (⁠*⁠^⁠3⁠^⁠)⁠/⁠~⁠♡

Great concert in a unique venue!

we've had a family experience this time and our 9.5 y.o daughter enjoyed every single piece of music. I highly recommend it, it was amazing

Was great experience. Thanks!

Loved it. The pieces were perfectly selected. The musician's performancs was spotless and of course, the cozy atmosphere was a great context to appreciate music from Joe Hisaishi. I highly recommend it!

Ce fut une expérience inoubliable, la musique était belle et émouvante

Je ai été impressionné. Merci beaucoup.

Beautiful performance! Bravo!

Great and definitely memorable experience!
Choisis une date ou une session
sam.
18 févr.
mer.
12 avr.
Zone D pour $30,00
Zone C pour $40,00
Zone B pour $50,00
Zone A pour $60,00
Derniers billets disponibles