⭐ Les concerts Candlelight apportent la magie d'une expérience musicale multisensorielle en direct dans des lieux impressionnants comme on n'en a jamais vu à Toronto. Prends tes billets dès maintenant pour découvrir la musique de Hans Zimmer au Paradise Theatre, à la douce lueur des bougies.
Add-on : Instantané à la lueur des bougies
📸 Personnalise ton expérience Candlelight et rends-la inoubliable ! Snapshot by Candlelight est un service photo enchanteur qui tire le meilleur parti de la belle lueur des bougies. Prends la pose et nos photographes imprimeront une photo instantanée que tu pourras emporter chez toi comme un adorable souvenir.
Infos
📍 Lieu : Théâtre Paradise
📅 Dates et heures : sélectionne tes dates/heures directement dans le sélecteur de billets
⏳ Durée : 65 minutes (les portes ouvrent 45 min avant l'heure de début et les entrées tardives ne sont pas autorisées)
👤 Âge requis : 8 ans ou plus. Les moins de 16 ans doivent être accompagnés d'un adulte
♿ Accessibilité : accès PMR disponible
❓ Consulte la foire aux questions de cet événement ici
🪑 Les places sont attribuées selon le principe du premier arrivé, premier servi dans chaque zone
🕯️ Pour privatiser ton concert (min. 40 personnes), clique ici
🎻 Découvre tous les concerts Candlelight à Toronto
🎁 Offre une carte-cadeau à tes amis et à ta famille en cliquant ici
Programme
Time : Inception
This Land du Roi Lion
Zooster's Breakout de Madagascar
Supermarine de Dunkerque
Honor du Pacifique
Un Dark Knight de The Dark Knight : Le Chevalier noir
Suite Wonder Woman
Suite Gladiator
Cornfield Chase de Interstellar
Dune Suite
Discombobulate de Sherlock Holmes
Pirates des Caraïbes Suite

Artistes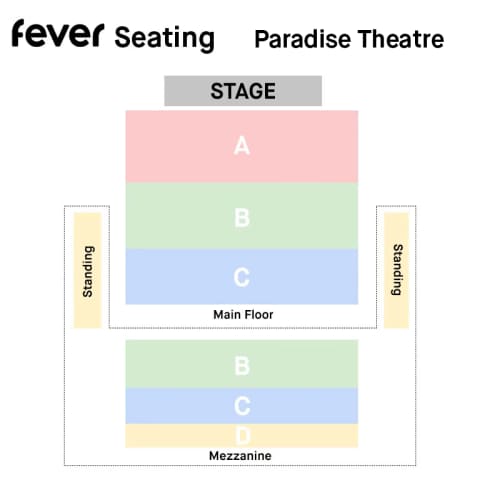 Avis des utilisateurs
Great MC, great venue, super talented musicians , mesmerising set . I will definitely do it again and tell others to come and see how wonderful it is. Thank you

Nice intimate venue. Acoustics were great. The music was fantastic! Engaging speech between songs.

Wonderful date night! ❤️ beautiful performance and so much talent. It was amazing to experience.

Great performance and atmosphere. Loved every minute of it!

It was such a beautiful concert and the venue was amazing!

Amazing act, incredible music. Very recommended.

Amazing. Breathtaking. A gem of an experience pure and simple.

Amazing. Will definitely be seeing more.

Great show! Wish it was longer but I know string instruments are hard on the hands. Love the venue as well!

Great and amazing, went so quick didn't even realised …

I thoroughly enjoyed the show! Would love to get more tickets to experience listening to live musics in this theatre in the future!

so talented with a romantic personal ambiance touch. love it. definitely a must watch.

Amazing show. Great venue. Concessions for event tasted and went down great. Thank you for the experience.

It was an intimate and casual evening in a great venue, it'd great to have live music back!

Amazing experience!
Comment y aller ?
Paradise Theatre
1006c Bloor St W, Toronto, ON M6H 1M2, Canada, M6H 1M2
Choisis une date ou une session
mer.
27 déc.
sam.
30 déc.
jeu.
04 janv.
2024
Annulation flexible
Reprogramme facilement ou fais-toi rembourser si tu annules jusqu'à 48h avant le début de ton expérience. Le tout, sans discuter!