⭐ The hit burlesque parody The Empire Strips Back… is here at last! Making its way to San Diego, this previously sold-out experience drops classic sci-fi characters into the world of burlesque. Don't miss out!
🚨 After a sold out run in SF and LA, 'The Empire Strips Back' is coming to San Diego on February 7. Get your tickets now! 🚨
Availability
🔴 February - Sold out! 🚨
🟡 March - Limited availability

Tickets for The Empire Strips Back in San Diego
🎫 General Seating - includes entry to the experience
🎫 VIP Admission - includes express entry and a t-shirt
Select your preferred date and time to see the seating options for the event
Highlights
🤩 Enjoy a hilarious and alluring Star Wars burlesque parody show
🌌 Featuring Stormtroopers, Twi'leks, Boba Fett, and more classic Star Wars characters
✨ Stunning performances & costumes with loving attention to detail
⭐ Prior tours sold out around the US and Australia. Playing in San Diego for a limited time only!
General Info
📅 Date: from February 7, 2023
🕒 Opening hours:
- Tuesdays, Wednesdays & Thursdays: 7:30 p.m.
- Fridays: 7 p.m.
- Saturdays 7 p.m. & 9:30 p.m.
- Sundays: 4 p.m. & 7 p.m.
⏳ Duration: 2 hours including a 15-minute intermission
📍 Location: Alderaan Memorial Theatre - An Extraordinary Pop-Up Venue at 1944 Commercial St
👤 Age requirement: 18+
♿ Accessibility: the venue is fully ADA compliant with accessible seats available for purchase
❓ Please consult the FAQs of this experience here
🪑 Seating is assigned on a first come first served basis in each zone
Description
Let us deliver you to the dark side! With comedy and allure, loving detail, and hilarious parody, The Empire Strips Back drops classic Star Wars characters into the world of burlesque. Be prepared for some seriously sultry Stormtroopers, a dangerously enticing Boba Fett, some tantalizing Twi'leks, a delightfully luke-warm Taun Taun, a lady-like Skywalker, the Droids you are looking for, and much, much more! Get your tickets to The Empire Strips Back in San Diego!
Reviews
💬 C White ⭐⭐⭐⭐⭐ "Totally fun experience! I was amazed at the performers. Costumes are spot on. Great date night"
💬 Chris H ⭐⭐⭐⭐⭐ "Great show that was approachable and funny to fans and non-fans alike, highly recommended!"
💬 Jakk Z ⭐⭐⭐⭐⭐ "Great pacing and attention to detail, love the balance of beauty, raunchiness and parody."
Disclaimer: This is a parody production. Star Wars and its characters are registered trademarks of Lucasfilm Entertainment Company Ltd or Lucasfilm Ltd. This production is not sponsored, endorsed by or affiliated with Disney, Lucasfilm Entertainment Company Ltd, Lucasfilm Ltd or any of its subsidiaries or affiliated companies and/or third party licensors.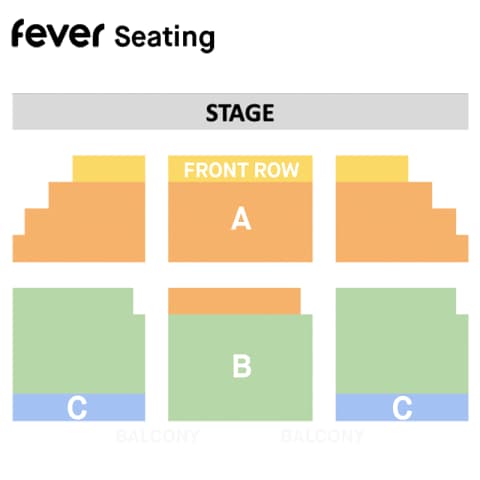 Getting there
Alderaan Memorial Theatre - An Extraordinary Pop Up Venue
1944 Commercial St, 92113
Select date and session
Zone C for $39.00 per person
Sold out
Zone B for $54.00 per person
Zone A for $69.00 per person
Sold out
Front Row for $99.00 per person
Sold out
Zone C VIP for $74.00 per person
Sold out
Zone B VIP for $89.00 per person
Zone A VIP for $104.00 per person
Sold out
Front Row VIP for $134.00 per person
Sold out
Only a few tickets left