⭐ Flamenco Real proudly kicks off its new 2022-2023 season at the prestigious Teatro Real. Prepare to witness a captivating series of performances where the traditional and the contemporary blend seamlessly, showcasing the immense talent of today's flamenco artists.
Tickets for Flamenco Real at the Tablao in the Teatro Real, Madrid
🎫 General Admission - includes access to the experience
Premium Zone
Zone A
Zone B
Zone C
Highlights
🌟 An exciting new season of the finest flamenco at the renowned Teatro Real
💃🏼 The most prominent artists of the genre take the stage
🎵 A remarkable lineup of talented dancers, musicians, and special guest artists
🏛 Witness the magic unfold at El Tablao del Real, an emblematic venue located within the historic Teatro Real
General Info
📅 Dates and times: select your dates/times directly in the ticket selector
📍 Location: Ballroom of the Teatro Real de Madrid (access through Felipe V entrance)
👤 Age requirement: 7+
♿️ Accessibility: this event is wheelchair accessible
❓ Please consult the FAQs of this experience here
Flamenco Real Season 22-23 Program
Tickets on sale now for:
July 26, 27 and 28:
- Patricia Guerrero with "Proceso Eterno"

👉 Click here for more information on each of the shows
Description
Flamenco Real is back with an exhilarating new season that unites the greatest talents in contemporary flamenco on the stage of the tablao at the Teatro Real. From December to July, immerse yourself in the live performances of the genre's most influential figures. Experience the electrifying synergy of dance, song, and music as they fill every corner of the iconic Teatro Real with the essence of flamenco. Don't miss this extraordinary opportunity to witness the harmonious blend of tradition and modernity in this exceptional season. Secure your tickets for Flamenco Real Season 22-23 in Madrid now and be a part of this unforgettable experience!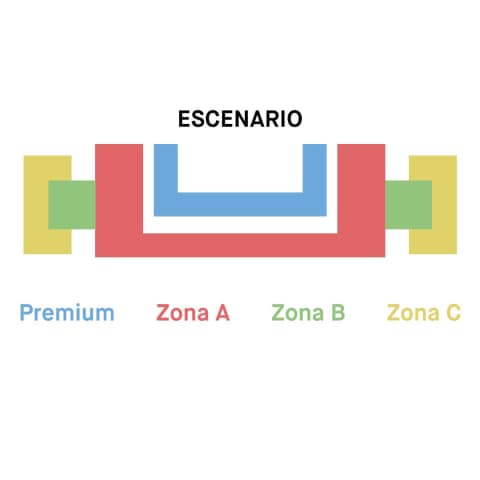 User reviews
FARRU !!! LO MÁXIMO, SE LUCIÓ JUNTO A TODO SU GRUPO . EXCELENTE NIVEL DE FLAMENCO EN TODO EL SENTIDO DE LA PALABRA. GRAN ESPECTÁCULO, NO SE LO PIERDAN.

Sublime

Excepcional!

Fue inolvidable!

BRUTAL

Grandioso espectáculo

Genial!
How to get there?
Adelaide Town Hall
128 King William Street, Adelaide, 5000
Get notified when this or something similar is available