⭐ Welcome to The Continental: The Hotel Bar Experience is an immersive cocktail experience inspired by Peacock's new three-part event, The Continental: From the World of John Wick. Step back in time to the 1970s to the world's most chic, sophisticated, and dangerously elite hotel in NYC. Venture into the hotel's cryptic underworld for an unforgettable evening of decadent cocktails and live, interactive storylines – all with a killer twist. Join us for this limited-time experience and be sure to watch Peacock's highly anticipated three-part event, The Continental: From the World of John Wick. Streaming now, exclusively on Peacock.
Welcome to The Continental: The Hotel Bar Experience
🛎️ Guest of the Manager - Includes 1 Gold Coin for Entry, 1 Gold Coin for bar purchases (see below), and a Gold Coin keepsake upon departure.
🛎️ Guest of the High Table - Includes 1 Gold Coin for Entry, 2 Gold Coins for bar purchases (see below), and a Gold Coin keepsake upon departure.
💰 Gold Coin *Currency Exchange - Prove you belong and use The Continental's universal currency - the Gold Coin - for all food and beverage purchases. Each guest will receive an allotment of coins based on ticket level purchased. Once inside, additional coins will be available for purchase (cost inclusive of sales tax & tip) via credit or debit card, Apple Pay, or cash:
$10.00 = 1 Gold Coin = Beer, Mocktails, or Light Bites
$20.00 = 2 Gold Coins = Wine, Cocktails, or Elevated Bites
*Coins are not legal tender and are nonrefundable.
Highlights
🌎 Immerse yourself in The Continental: From the World of John Wick.
🎬 Gain exclusive access inside the iconic landmark building that serves as the exterior of The Continental Hotel in the World of John Wick.
🍸 Indulge in themed cocktails and light bites included with your ticket and available for purchase.
🎙️Enjoy live music inspired by the three-part event, discover hidden easter eggs, capture the moment with photo ops, and more.
🚕 Step back in time and visit the underworld of 1970s New York City.
🧳 Roam the hotel bar and its backrooms to uncover a high-stakes plot, or opt to spend all two hours lounging at the bar. It is up to you to unlock the secrets of The Continental.
General Info
📅 Dates and times: select your dates/times directly in the ticket selector. (The time on your reservation reflects when you should arrive. If you are more than 15 minutes late to your session, entry may be delayed or denied.)
⏳ Duration: Your visit to the hotel bar will last approximately 2 hours.
📍 Location: 82 Beaver Street, New York, NY 10005
👤 Age requirement: 21+ with Valid ID
👔 Dressing like you belong at The Continental is encouraged. It's the 1970s in the world of John Wick, after all. But you won't be penalized by hotel staff if you don't dress to theme. Check out Peacock's Official Trailer and the experience's FAQs for guidance and inspiration.
♿ Accessibility: Please reach out via this link to provide additional information so that we may best assist you.
❓ Please consult the FAQs of this experience here.
Description
Welcome to The Continental! Hotel rules apply - no bloodshed or hostile business is allowed on The Continental's premises. From the bellhops to the bartenders, be sure to keep a close eye on everyone and don't forget to watch your back. After all, the alliances you pursue with characters and other guests at The Continental will be critical for uncovering the dark secrets hidden inside the notorious hotel for assassins. Themed cocktails and light bites are included with your ticket and available for purchase as you discover what goes on behind closed doors at The Continental.
About The Continental: From the World of John Wick
The three-part event will explore the origin behind the iconic hotel-for-assassins, which is the centerpiece of the John Wick universe. The show will be seen through the eyes of a young Winston Scott, as he's dragged into the hellscape of 1970s New York City to face a past he thought he'd left behind. Winston charts a deadly course through the hotel's mysterious underworld in a harrowing attempt to seize the hotel where he will eventually take his future throne. The series stars Mel Gibson, Colin Woodell, Mishel Prada, Ben Robson, Hubert Point-Du Jour, Nhung Kate, Jessica Allain, Ayomide Adegun, Jeremy Bobb and Peter Greene.
Night 1 of the three-part event now streaming on Peacock. Night 2 premieres September 29, and Night 3 premieres October 6.
Brown-Forman is the Exclusive Beverage and Alcohol sponsor for Welcome to The Continental: The Hotel Bar Experience.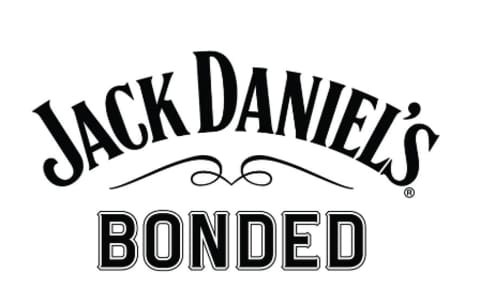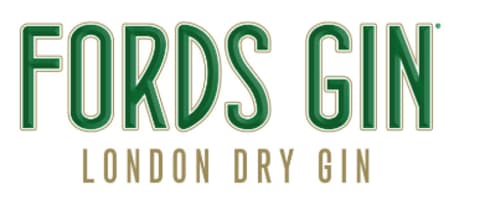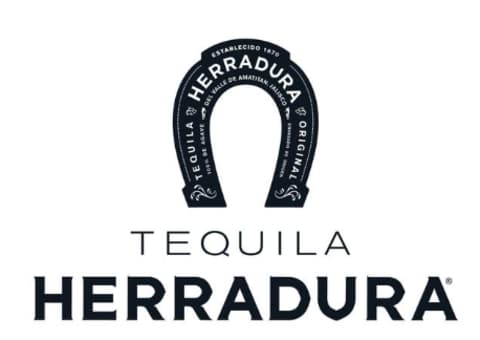 User reviews
Very immersive and a dream come true, for me, I think the effort put in is amazing, an unforgettable experience for sure

Fun events, love the characters and mystery and cocktails were delicious

Was not able to finish the entire experience as we had to be someplace else but overall a great time. There was a bit of a wait for some bits but given the amount of people who attended it was understandable. Would love to have more events like this!

It was a great time. Lots of fun for fans of John Wick!

Loved the set/production/costume design that went into the venue, and the actors were all terrific and played their parts beautifully. However, the story/mystery were a bit convoluted in terms of clue order, and the ending wasn't particularly inspired (which is to say, everything was great outside of the tale itself!). Otherwise, has a terrific time!

It was fantastic! The only issue was we weren't communicated properly where to go and got sent to the ending early, missing an entire part and ended the experience an hour early basically. Our unfinished food was thrown out, and we have over 110 dollars in "coins" left over. Still 4 stars because everyone was so kind and it was such a nice experience. We wish we were able to do the full event. Maybe next time !

Overall a great time. It was a little vague what we were supposed to do, but got through it at the end. The worst part was the end. We had just ordered drinks as well as had 2 coins left to spend that were purchased after we arrived. We got our text that our 'room was ready', my wife not wanting to chug her wine (we were informed that no glassware was allowed downstairs) chose to stay behind and wait for us to return, which after we separated and the final act was over were informed we could not go back upstairs to meet her, and when I asked about my unused coins they took them and said sorry, so I'm out $20. Not happy about the ending.

It was a great experience.
Get notified when this or something similar is available