⭐ After huge success in different cities in USA and Brazil with over 22,000 attendees, Authentic Flamenco is finally coming to Singapore! On this international tour, Authentic Flamenco presents Paula Rodríguez, a renowned flamenco artist performing in a passionate flamenco show brought by the Royal Opera of Madrid & Fever. Witness the raw power of the captivating Spanish art form from an incredible venue in Singapore.

🚨 Last tickets available for Authentic Flamenco. Secure your entry before June 11! 🚨
Tickets for Authentic Flamenco Presents Paula Rodríguez in Singapore
🎫 Basic Admission - fair visibility without seat selection
🎫 General Admission - good visibility without seat selection
🎫 Preferential Admission - great visibility without seat selection
🎫 VIP Admission - amazing visibility with seat selection and meet and greet with the performers to take photos after the show
🎫 VIP+ Admission - best visibility with seat selection and meet and greet with the performers to take photos after the show

Highlights
💃 Experience a passionate and traditional Spanish flamenco show created by the award-winning dancer and choreographer Amador Rojas and performed by a team of remarkable Spanish performers, including the brilliant Paula Rodríguez
🎭 Discover the magic of the Royal Opera of Madrid, the most prominent performing arts establishment in Spain, recognized as the best opera company globally at the 2019 International Opera Awards
🤩 Produced by SO-LA-NA Entertainment, the best flamenco company of its kind
🏛️ Located in a gorgeous venue in Singapore

General Info
📅 Date: June 2 to 11, 2023
🕒 Opening hours: Thursdays–Sundays, various sessions throughout the day
⏳ Duration: approx. 65 minutes. For VIP and VIP+ ticket holders the experience will be around 90 minutes long with the meet & greet with the artists at the end of the show
📍 Location: Kewalram Chanrai Arts Centre (Home of SRT)
👤 Age requirement: all ages are welcome! Anyone under the age of 16 must be accompanied by an adult
♿ Accessibility: the venue is ADA compliant. There's a specific zone for disabled guests in this venue. Please, buy Basic Admission ticket type.
❓ Please consult the FAQs of this experience here

Performers
Paula Rodríguez (dancer)
José "El Escarpín" (dancer)
Ángel Flores (guitar)
Antonio Jiménez (guitar)
Jonathan Reyes (singer)
José "Del Calli" (singer)
Juan Amaya Amador "El Cafelito" (Percussion)

Description
Immerse yourself in the world of flamenco with Authentic Flamenco, a sensational performance produced by SO-LA-NA in partnership with the Royal Opera of Madrid. Featuring award-winning artists, this show honors the emotions and passions that make us human through soul-stirring vocals, instruments, and dances. If you're a lover of flamenco or simply curious about this mesmerizing Spanish art form, there's no more authentic or profound way to immerse yourself in its raw energy and passion. Buy your tickets for Authentic Flamenco in Singapore - Olé!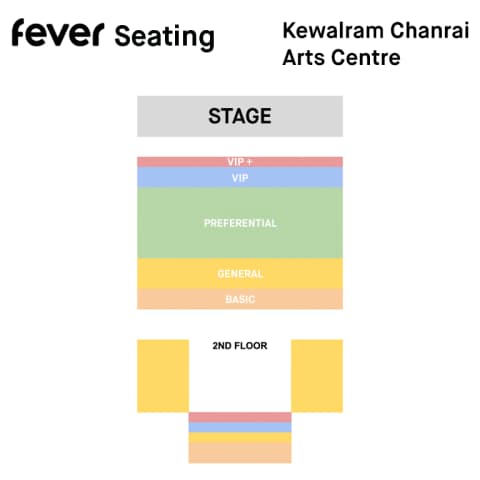 User reviews
Fantastic evening - really impressive performance in a lovely theatre. Stunning dance and music.

This event is excellent🌟🌟🌟🌟🌟

BRAVO!!!! Just so worth it iam so thankful and glad to watch this show!

Absolutely great experience! The emotion and fervour rubbed off on the audience.

The energy and pride of the performers was palpable and contributed greatly to the enjoyment of the performance.

Amazing show with exceptional performers!!! Good thing the use of phones was restricted to one song, because it could have ruined the experience.

Amazing footwork and rhythm coordination. They are not humans. They are the Paganini of the feet!

The energy was amazing indeed!!! Kudos to the team, my friend and I really enjoyed the show!!!

everything is perfect.

It was amazing and simply breathtaking. Music was exceptional as well. Love it!
Get notified when this or something similar is available